Well it's been over 3 months since an update on FRYDAY the Chip Trailer and a whole lot has happened in that short amount of time. I have struggled with finding quality food to serve, finalizing a menu, and getting the licensing process started. It has been a hectic winter getting everything planned so far but definitely one for the books.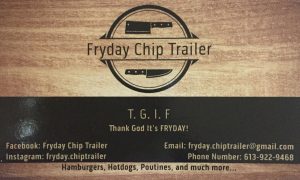 One of my main focuses this winter has been on finding some good quality food to cook in the chip trailer, and it has been a fairly large obstacle. I mean, I have got to test a lot of food so no complaints there, but there's just so many options. I started with opinions from other chip truck owners and people in the food industry and worked from there. From the beginning I've been contemplating on whether to only use local meats or not. Thankfully within the last week I've finally made up my mind and found a local place that has delicious meat where I'm going to purchase the majority of my meat from, and oh man is it ever good.
Also finding a good seasoning recipe is a whole nother story. To put it in perspective, I think I've had pulled pork for dinner at least twice a week for the last 2 months…that's how many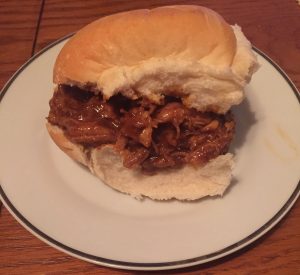 recipes I've tried out. You'd think I would be sick of it by now, but who are we kidding, pulled pork never gets old! Thankfully, I have finally picked a good creamy coleslaw recipe and pulled pork sauce and rub recipes; I hope you all enjoy it as much as my family does.
Finalizing the menu has been difficult as well. Between narrowing down the food that I want to serve, finding a place to buy that food from, and determine portions, it has been a journey. We are putting a mini version of the menu in the park maps so every camper has an idea of the kind of food being served. Therefore, we needed a copy of the menu to send to the publishers, and I kid you not…I think I changed the menu at least 5 times (…so far) since we discussed finalizing the map. The life of an indecisive person. Well I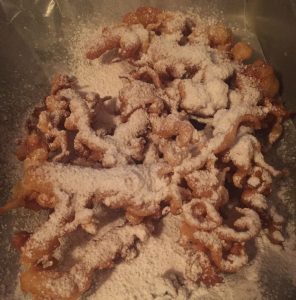 finally think I have it finished and it is being sent to the publishers this week, and then there's no turning back so I hope I got it right this time.
I think the most exciting part of this whole experience so far is having the electrician come on Tuesday. He's going to be finishing up the wiring so it will officially be functional at the Brighton KOA for the first time…so surreal! After the electrical is finished then all the licensing and permits can be finished and we'll be off and running.
Last week my appreciation cards finally showed up, and I'm so stoked about them. I ordered them from a company that helped me create my own design and when they showed up I was so happy with how they turned out. The amount of kind words and support I have received from all of you amazing campers has been extraordinary and just really wanted to show you all that I appreciate you and thank you for all of your support, that's why I decided to make these cards in the first place. My heart is so full!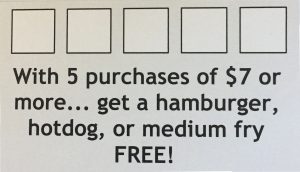 I'll give you another update when the licensing and renovations get finished… because everyone knows they never go smoothly haha
Sabrina.