I haven't written a blog post in a while because…. well, quite frankly, we've been busy.  It's been one strange season so far.  And all I can say is how grateful I am for the fact that rain or shine, we have been blessed.
2016 was incredible camping weather.  Hot, dry and sunny every day.  I think I can count on my hands the number of times it rained.  It was so dry that we had to enforce a fire ban for a few weeks of the summer.  We were packed for 21 out of 26 weekends and I honestly thought that it was due to the heat and amazing weather.
Fast forward to the beginning of 2017.  It started off with a major flood at the campground and then it felt like just as the ground was drying from the last rainfall, it would end up raining for another few days straight.  I honestly was shocked at how drastic the weather had changed from one year to the next.
Here are a few photos of the flooding and storms we experienced: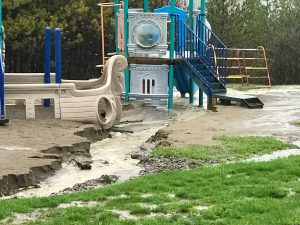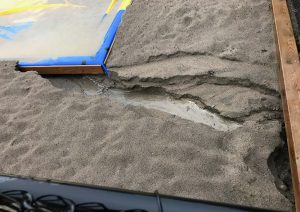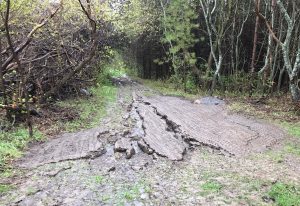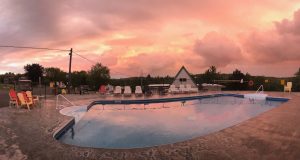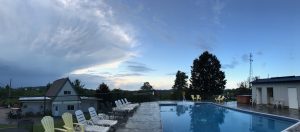 This is where my eyes start to tear up at the amazingness of our campers because despite the horrible camping weather this year, we have been more full this year than last year.  Rain or shine, hot or cold, you've still come camping.  Excuse me while I sound like a cheesy black and white film – you're the best campers a girl could ever ask for!!!!
I'm taking bets on what kind of weather we think is going to hit us next year!!!!
And while we're being grateful for the amazing summer weather even at the end of September here in Ontario – let's all remember to keep praying for those south of us who are experiencing the after effects of the hurricanes and earthquakes and all those forest fires.