I am truly enjoying spending time reading all the emails I've received with stories of your camping experiences at the Brighton KOA along with seeing all the photos you've included.  So thank you for sending them along.  KOA gift cards are being given out for each entry I use in my blog.  They can be picked up at your next camping trip with us.
This weeks entry is from a wonderful grandmother of 2, a four year old and a two year old!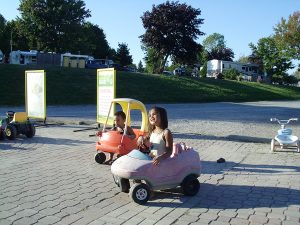 It was inspiring to read her story because she admits in the first line that she hadn't ever been camping before and "wasn't that keen on it" but agreed to go because her granddaughter wanted her to go.  Their mother suffers from a gout like condition and wouldn't be able to enjoy all the activities.  So, on the September long weekend, right before school started for the eldest, this brave grandmother went on a camping adventure – tent and all!
She shared with me in her email that she was reluctant at first because she didn't want to sleep on the ground or experience mosquitoes and especially was worried about missing out on her luxuries like a bath or a stove to make her tea.  Well, with a little preparation she said that she was actually quite warm in the tent under some extra blankets.  And she wasn't bothered by a single mosquito while enjoying the campfire!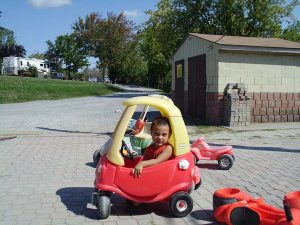 She also was glad she didn't have to give up her tea because we had it available at the store anytime she wanted one.
She told me her granddaughter was excited to collect stickers in her Passport to Fun and wanted to do all the different activities we have available – from the Big Bouncer, to swimming in the pool, playing on the riders in front of the store, watching fireworks, going on the wagon ride and eating Ice Cream at the Social.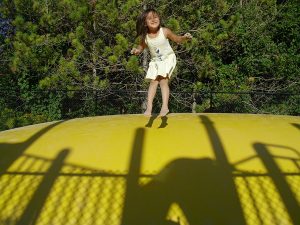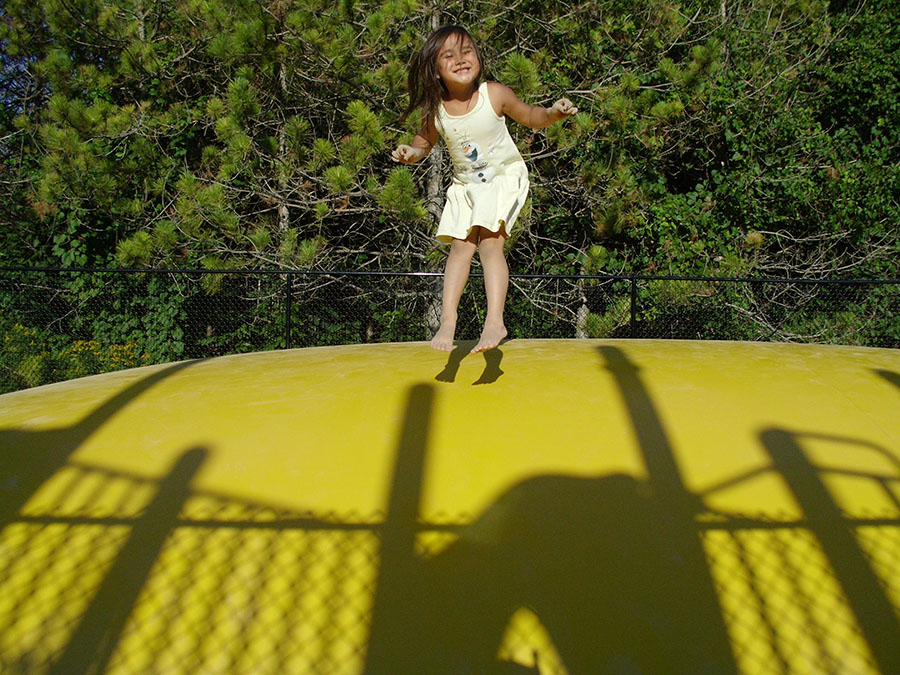 In her words, "I will remember this time with my grandchildren forever and by the way sleeping in a tent wasn't a big deal after all."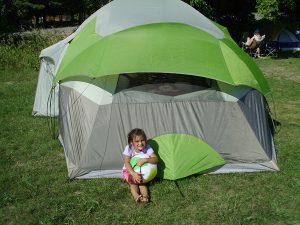 From the sounds of it, this family packed their weekend with all that we have to offer and enjoyed every minute of it.  I'm impressed that a grandmother would take on the challenge of her first camping trip at 65 years old and I am so glad that we were able to make it so great.