One of the reasons I love owning a campground is getting to know the repeat campers better.  We are so lucky to have such loyal campers that come back so often throughout the season that it really gives us a chance to develop more of a friendship.  I look forward to seeing their kids grow up over the years.
This next camper experience was shared by one of these families I'd say was developing into a friendship.  They camped with us 6 times in the 2016 season and I am really looking forward to seeing them again in 2017.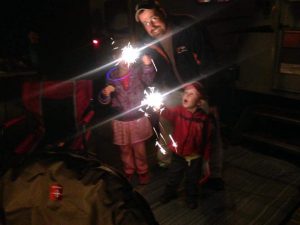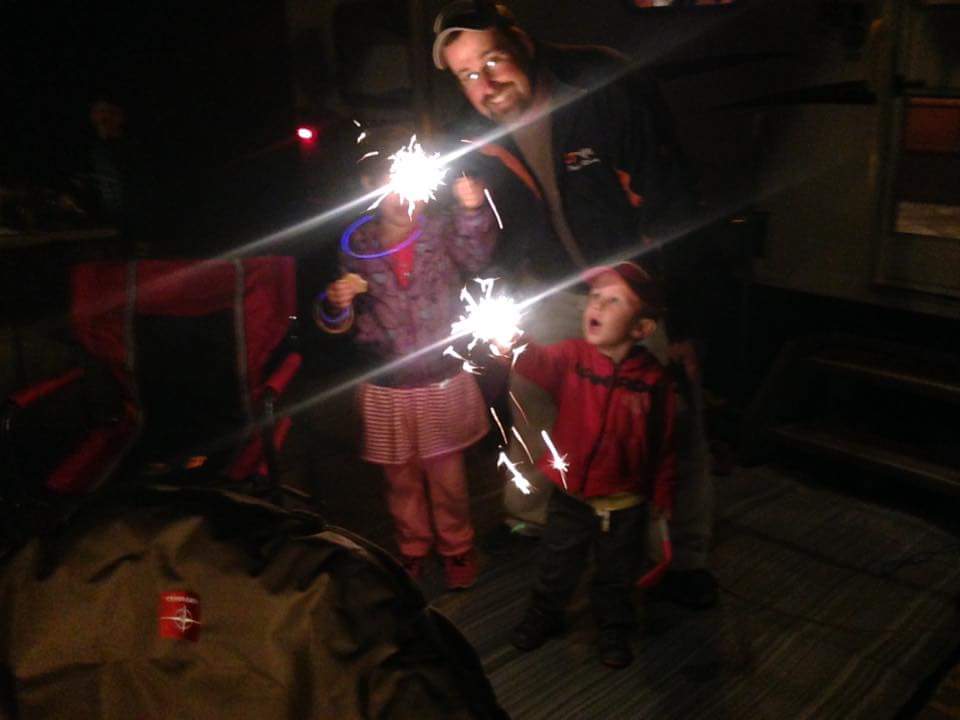 One of the weekends they camped was a long weekend so you can see them having sparklers at their site in the main photo.  I LOVE the long weekends because of the fireworks.  Hearing everyone clap at the end of the show always makes the cost and effort worth it.
The mom, who sent me the email, and her husband have two small children and one of the things they love about our campground is that everything is fairly close and the kids know the campground so well that her and hubby can get a bit of down time together while the kids go and play. It's nice to see them all riding together on the wagon!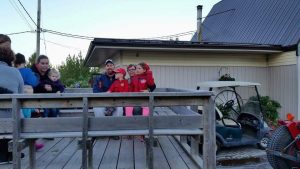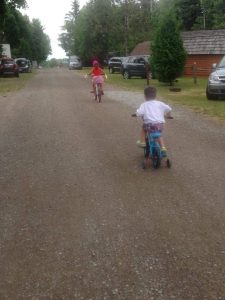 Here are some photos of them enjoying the pool.  I know this is a favourite place for my kids too.  We keep it heated to 84 so that the parents can enjoy getting in with the kids!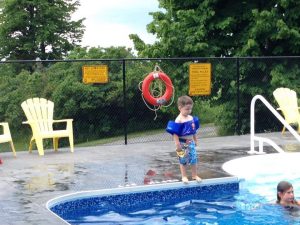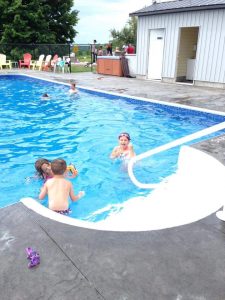 They happen to live very close by so she al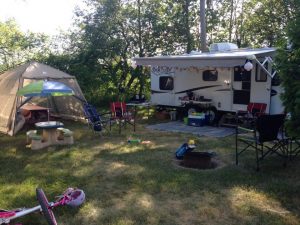 so mentioned in her email how great it is to pack up at home and within a very short period of time they are all set up and camping.  They never hear "are we there yet?"  In fact, they truly make their site a home away from home.
And then she made a comment that made my heart swell because it truly is my biggest desire that we create a campground that entertains children so that parents can take a much needed break.  She said that she never hears "mommy I'm bored" at our KOA.  It makes me so happy to hear that.